EMPLOYER OUTREACH
ACTEW is not supportive of employer training for women because of the current barriers of sexist teaching methods and materials, lack of generic skills training, no certification and little personal support, all of which are required by trainees. However, they do welcome employers offering work stations. These placements give trainees the chance to test their vocational choices and skills, gain Canadian experience and adapt to the work world before graduation. The Micro-CHIP Project particularly enjoys fruitful working relations with employers from which other groups could learn.
REACTION TO NEW CANADIAN JOBS
STRATEGY
Just as the ACTEW research ended, the federal government's new Canadian Jobs Strategy altered the outlook for women's training in ways not yet fully understood. Although certain elements of the program are welcome (part-time training allowances, three year programs, women as a target group for retraining, funding of innovative training), there are a number of concerns which will be the subject of an upcoming ACTEW brief:
over-reliance of government on employer training for women
training allowances still less than minimum wage
no focus on training women in nontraditional fields
're-entry' woman definition too limited
no emphasis on job creation by and for women
no developmental funds for new community-based training projects
no method of evaluating training quality
equal representation of women's training groups on local advisory
councils not guaranteed.
Despite the difficulties, ACTEW welcomes the challenge and is looking forward to the establishment of its new training resource centre in the near future. Government and colleges will be keeping a close eye, undoubtably, on this new leader in the development of women's training.
ENDNOTE
If your organization wishes to join ACTEW please contact: Shelly Gordon, Rexdale MicroSkills, 35 Taber Rd. #1, Rexdale, Ontario, M9W 3A7 or call (416) 749-0640.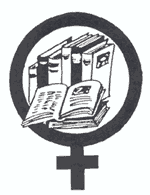 Copies of the ACTEW report 'Needs of Community-based Training Programs for Women in Metro Toronto', $13.00 from Libby Ackerman, Toronto Office Skills Training Project, 511 King St. W., #400, Toronto, Ontario M5V 1K4 or call (416) 595-9920.
Karen Richardson is an Editor/Journalist. She co-researched the ACTEW study with Cathy Livingstone. Doctoral Student in Political Science at York University, Toronto.