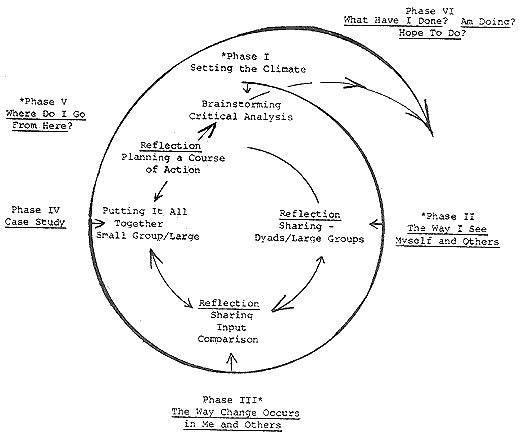 WOMEN MOVING WOMEN: A PROCESS MODEL
* Core program.
Outer circle represents the phases of the program.
Inner circle represents the process of the program.
The integration of the two circles is the point of authentic existence.
The two-way arrows represent flexibility in the process - the freedom to move ahead or go back.