According to the figures gathered, it appears that women do not do long-term planning or preparation before entering a business, and more than half of the women stated that related work experience prepared them for running their own business. Only one in five women prepared themselves through formal course work and even fewer went to school with business in mind and took relevant courses.
The women clearly went into business for personal rather than financial reasons, and of those that gave financial reasons, a number were in direct reference to employment ("I needed a job", "I needed to find work so I created it", "I needed to set something up for retirement") as opposed to wanting to make large amounts of money. Personal goals were given by more than one in every three women, and there was a combined importance of quality of life and providing a community service in the responses.
While a number of women stated that if they had known how much work it was going to be they probably would never have gone into business, few did not consider themselves successful in the business and in reaching their goals. In light of the reasons for going into business, the degree of success appeared to be relative to personal satisfaction as opposed to revenue.
The two biggest problems women have at start-up is with lack of capital, such as getting loans or a line of credit, and with personal/self issues, such as lack of confidence, dealing with sexism, being Native and "feeling very much alone."
The lack of accessible information (specifically marketing and "how to do" public relations), skills and courses, and even lack of time were expressed almost equally by nearly 20% of the respondents, though there was no consistently preferred method of delivering information, skills and courses. There was often concern stated that courses offered were so general that important questions were not answered and practical application was not apparent. There was little awareness of the skill training programs offered by the government or other sectors. While some said they would like to have formal courses such as are offered by the Federal Business Development Bank, others said they would just "like to have someone to call." Clearly, there is a great need for research and program development in this area.
The following recommendations are incorporated into the study:
In the absence of any data on the business activities of women in the Territory, a consistent information gathering process should be established. More research is needed to broaden understanding of the full involvement and contribution of women in the economy.


There is a perceived problem in both the treatment of women and the applied policy to women trying to access capital from standard financial institutions and this should be considered a definite area for concentrated research and policy planning.


Due to the limitations of this study, more research is needed in the area of women's involvement in the informal economy.


Information that supports capital loans and access to capital for women and specifically women on low income should be made available.


Consideration should be given to the setting up of a resource /skills /information bank.


Present programs and services offered by the government and non-government agencies should be assessed to determine their effectiveness and appropriateness in supporting women in the business community.
The Study, entitled "Why Not? - Just Commit and Do It", may be obtained by contacting The Women's Directorate, Yukon Territorial Government, Box 2703, Whitehorse, Yukon, Y1A 2C6.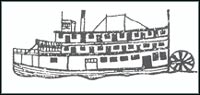 Betty Irwin is a member of CCLOW Yukon and the Yukon Advisory Council on the Status of Women. She is an Inter-provincial and CEASA Certified electronics technician and is co-owner of an electronics repair facility in Whitehorse.