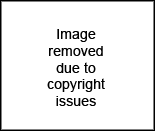 Many older women credit adult education experiences as having awakened them to the belief that they have the capacity to become knowledgeable, and that, indeed, they already know some- thing.
Older women, and perhaps most women, need to develop confidence in their own ideas. School, as older women knew it, was a place where you listened. The good, female student tried to please, to fit in, to accept what was taught.
One of the exciting results of women's increasing emancipation is that now many women know that their apparent lack of achievement in formal schooling is not a true predictor of mature academic or "professional" competence. Older women have long organized and participated in community affairs. We learn on the job, when given the opportunity. We line up to take courses, outnumbering men in part-time and evening programs. We balance and juggle our tremendous responsibilities, in , the home, and in the work place, to fit in educational opportunities. But all too often, our expertise and our skills, the things women bring to the workplace and into the home are undervalued, underpaid and ignored.
The reality of many older women's lives is that new learning opportunities do not always mean paid employment. And, as they adjust to the death or disappearance of a spouse, or to retirement, economic considerations are crucial. Not surprisingly, older women are one of the fastest growing groups of poor Canadians (along with single mothers and their children). Learning is a major tool towards changing this picture.
Societal expectations of older women's learning potential are changing. This is evident in the age range of students in our post-secondary institutions. These educational institutions are beginning to adapt to the increasing needs of older women. Courses leading to employment and to enhancing the quality of life are being offered across the country. The development of Distance Education has made such possibilities available even in more isolated corners of Canada. Increasingly employers as well as unions are providing learning/training opportunities for their staff members. This may not only engender a new sense of accomplishment for older women; it may also lead to a new awareness of the options open to them.
Women are becoming more skilled, more self-confident, and more empowered, yet all the battles for opportunities and advancement are not yet won. Employers still subsidize 34% of men's training compared to 14% for women. Certainly equal pay for work of equal value may be a recognized idea, but it is not an actuality.
In our changing world, very few people will spend all of their lives in the same work or profession. Adaptation to change is an imperative. Having adjusted over the years to the many changes which circumstances have thrust upon them, older women are showing the strength of their learning.
Older women are not all the same, although some regard us as a peculiar assemblage! Some of us were part of that strong group of Pensioners who forced concessions from Prime Minister Mulroney.
Older women can learn.
Older women do learn.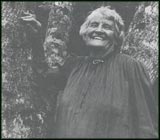 Canadian poet,
Dorothy Livesay
Women must not only convince others that this is so. We need to believe it ourselves.
Margaret Kidd returned to graduate school 30 years after obtaining her first degree in Sociology. She has taught Early Childhood Education and has many years experience as a child-care worker. She is currently involved with New Directions, a Toronto agency for separated, divorced and widowed women.