Unfortunately, women's learning processes will not be given the attention necessary as long as male learners are considered to be more important to government economic policy.
The field of adult education has not been concerned with the needs of women but has assumed that our needs were the same as the needs of men and therefore, . that they did not need to be addressed separately. The Canadian Congress for Learning Opportunities for Women was formed because of this misconception.
CCLOW recognizes that most women in Canada live in a society where systemic discrimination prevails. Women are poorer than men, and have access to significantly fewer education, training and job options than do men in our country. The material situation of many women, combined with the lack of support services geared to their needs, bars access to those opportunities available to men. CCLOW is committed to addressing the root causes of these inequities and to making constructive recommendations for their redress. Being part of the women's; movement, we contribute to the struggle of Canadian women for equality in all areas.
We strive for the empowerment of women on personal, social and political levels of their lives. CCLOW promotes feminist education and feminist principles in education and training. Through networking we encourage and develop women's education. CCLOW was formed in 1972 and incorporated in 1981 as a response to the lack of concern accorded to the educational needs of women. Until women play an equal role in policy and decision making and achieve economic equality, organizations such as CCLOW are necessary as advocates for women learners.
END NOTES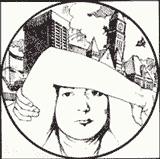 Ron Faris, "Building , the Social Movement", ( a background paper written for the CAAE Board Seminar), Victoria, B.C., April 3, 1986, p. 4
Monica Townson, "Tax Policies in the Political Context", (presentation to Dialogue '86) Ottawa, January 14, 1986, p. 1
One In Every Five: A Survey of Adult Education in Canada, Statistics Canada and Education Support Sector, Department of the Secretary of State, Supply and Services Canada, Ottawa, 1985, p. 40
Joan Brown-Hicks is 1985-86 President of CCLOW and Lisa Avedon is 1985-86 Past President.